Eyesight is Precious

Audio version right here
Audio clip: Adobe Flash Player (version 9 or above) is required to play this audio clip. Download the latest version here. You also need to have JavaScript enabled in your browser.
Eyesight
What a special gift is the gift of sight.  Of all our senses, it is the one I treasure most.
What are the ways we can best look after our eyesight, and keep it sharp at any age?
Keep blinking them – avoid staring.  This keeps the eye lubricated
Avoid doing the same thing for a long period – e.g. computer, tv
Regularly exercise the eyes by looking into the distance then close in
A fascinating book "The Program for Better Vision" by Martin Sussman has lots of exercises to assist in improving eyesight.
There are some good supplements that are specifically for improving eye health
The old adage was 'eat carrots so you can see at night' and guess what they've found that orange and dark green fruits and vegetables contain lutein which helps protect eye health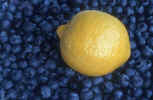 – – – – – – – – – – – –
Healthy Eye Recipes
Warm Spinach, Bean and Bacon salad with a Maple Dressing
Podcast: Play in new window | Download