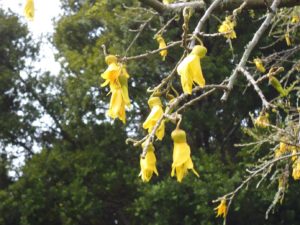 Book review
The Seven Spiritual Laws of Success: A Pocketbook Guide to Fulfilling Your Dreams (One Hour of Wisdom)
by Deepak Chopra
I first came across this book when I stayed overnight with my son and daughter-in-law. I was looking around their study for soething to read before I went to sleep. This is the book I picked up. Normally at bedtime, I start reading a book, and 3 pages in, I'm ready to nod off. Not this time! I galloped through about half of it. I read a bit more in the morning, but rather than ask to borrow it, I bought it for myself.
What was so good about it?
For a start, it is easy to read, well laid out. It is only 96 pages – composed of an introduction, the seven laws and a conclusion.
It is a condensation of an earlier book by Deepak Chopra entitled "The Seven Spiritual Laws of Success".
Each of the laws is explained. Examples are given of the Law in action. Then the author offers at least three ways to 'put it into action'. For example, in the Law of giving and receiving, he challenges us to send warm specific thoghts to everyone we meet that day. That one may be easy to you, but how about "accept uncertainty as an essential part of your experience". This is one of the actions to experience the Law of Detachment.
To me the outside of the book wasn't as indicative of the inside as it could have been. It has a mainly black cover, with a picture of trees and two birds. The stylised form of the picture occurs through the book. The subtitles of the book are "A Pocketbook Guide to Fulfilling Your Dreams" and "One Hour of Wisdom".
Although one could 'read' it in one hour, I feel that it's wisdom takes longer than that to be absorbed. I reckon one could easily spend a week on each Law! Then, after eight weeks, it would be worthwhile starting again. Why? Because we should always be learning and growing, and the depth in this little book is as deep as you choose to go!
Product Details
Hardcover: 96 pages
Publisher: Amber-Allen Publishing; Abridged edition (June 5, 2007)
Language: English
ISBN-10: 1878424602
ISBN-13: 978-1878424600
Product Dimensions: 6.3 x 4.4 x 0.5 inches
Shipping Weight: 4.8 ounces
Deepak Chopra has written many books, and created audios and videos.
Wiki (en.wikipedia.org/wiki/Deepak_Chopra) gives
Deepak Chopra (Hindi: born October 22, 1946) is an Indian medical doctor, public speaker, and writer on subjects such as spirituality, Ayurveda and mind-body medicine.
They also give this quote too, which I love . . .
According to Business Week, one of Chopra's main messages is that by ridding oneself of negative emotions and developing intuition by listening to signals from the body, health can be improved. According to Chopra, slowing down or reversing the aging of the mind through his methods can increase one's lifespan up to the age of 120 years. As a result of his writings and lectures in this area, he is thought by some to be "one of the pre-eminent leaders of the mind-body-spirit movement".
Business Wire, Chopra Receives the Life of Maverick Award at Cinequest 2010, February 2, 2010
(http://www.businesswire.com/portal/site/home/permalink/?ndmViewId=news_view&newsId=20100202005787&newsLang=en)
This was from http://www.midwestbookreview.com/
Deepak Chopra is a well known and respected authority in the fields of holistic health and human potential. His latest book is "The Seven Spiritual Laws of Success", a pocket-sized little volume of 'powerful pearls of wisdom' that provides the reader with a life-altering perspective on the attainment of success in the modern world. Challenging the myth that success if the result of hard work, exacting plans, or driving ambition, Chopra bases his observations and commentaries on the natural laws governing creation. The result is distilled into seven simple, powerful, universal principles that can be readily applied by ordinary people to create success in all the varied areas of their lives. A 'must read' for the legions of Deepak Chopra fans, "The Seven Spiritual Laws of Success" is very highly recommended for self-help, self-improvement, and human spirituality reading lists.